The marital home & living arrangements during divorce

Divorce and the Marital Home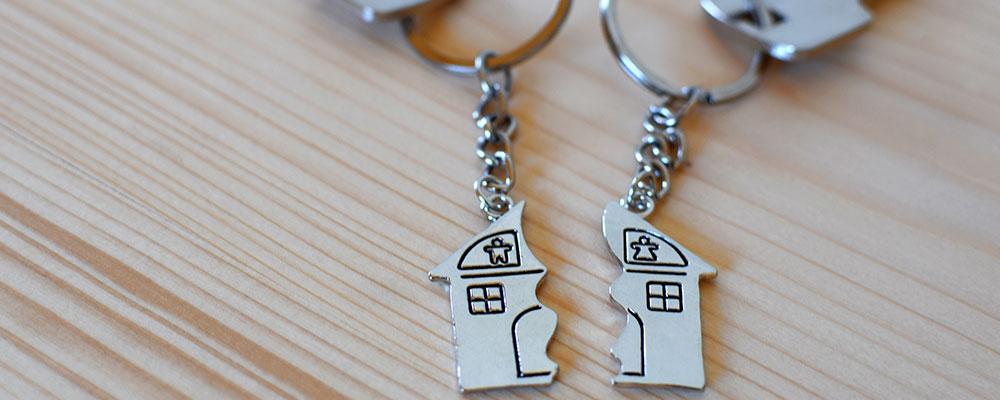 Addressing Living Arrangements for Dads and Kids During Divorce
It's no secret: your divorce is going to require you to make many changes to your life, including your living arrangements. When your relationship has broken down past the point of repair, you probably don't want to be anywhere near your ex-spouse, and you may be considering moving out of your family home. Or, you may believe that you should be able to keep living in the home with your children, and your ex should be the one who moves out. In these cases, you'll want to understand how a potential move could affect your divorce, and you'll also want to determine how to handle ownership of this valuable asset.
Should I Move Out of the Family Home?
You may be ready to leave your marital home and find a new place to live, but before moving out, you should consult with a divorce attorney. Your lawyer can help you understand your rights and advise you on how your move could affect certain issues during your divorce. For example, if your children will continue to live in the marital home after you move out, your ex may claim that this arrangement will be best for them going forward, and she may ask for primary physical custody of your kids. Before moving, you should make sure arrangements will be in place for when your kids will stay with you in your new residence.
Moving out could also affect issues related to your marital property. Once you have left the home, your ex may ask that the court grant her exclusive possession of the house, which could affect your ability to enter the home and retrieve any of your belongings. Because you'll still be a co-owner of the home, you may also be required to help pay for upkeep and expenses, including utilities, repairs, and property taxes. To make sure your rights are protected, your attorney can help you petition the court and ask to decide how these matters will be handled during your divorce.
Who Will Own Our Home After the Divorce?
Since your home is likely one of the most valuable pieces of property you and your spouse own, you'll want to be sure it is handled correctly when dividing your marital assets. Typically, spouses take one of the following approaches to divide the marital home:
Sell the house and split the proceeds. In these cases, you'll want to be sure to understand the tax issues involved, such as the requirement to pay capital gains taxes for transactions over a certain amount.
One spouse buys out the other spouse's share of the home's equity. If you're planning to keep the marital home, you'll want to be sure you can cover the ongoing expenses, including mortgage payments, utility bills, and property taxes.
You continue to own the home together following your divorce. If you want to make sure your kids can keep living in the home they are used to and attending the same schools, you may agree that you will continue to co-own the home for a certain amount of time. In these cases, your divorce settlement should specify how you will divide the expenses related to the home and what steps should be followed if one of you wishes to purchase the other's share of the home's equity. You may also want to consider a "bird nesting" arrangement in which you and your ex will each stay with your kids in the home during your periods of parenting time, while maintaining separate residences where you will stay when the other parent is with the kids.
When determining how you want to address ownership of your home during and after your divorce, your attorney can advise you of your rights and help you understand the options available to you. By making the right decisions during the divorce process, you can be prepared to meet your children's needs and maintain financial security once your divorce is complete.