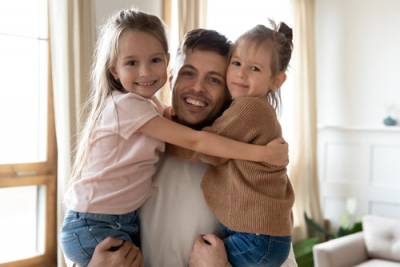 Fathers of young children who are unhappily married often stay together for many years longer than they would otherwise because they are afraid of hurting their children. Fears that the child may grow up to have depression and anxiety, to suffer at school, or, worse, to get involved in drugs and alcohol or struggle with juvenile delinquency are all legitimate; research shows that children of divorced parents are at heightened risk of these behaviors.
However, research also shows that fathers can mitigate the negative impacts of divorce by carefully managing the divorce in a way that protects the kids from its most damaging elements. This means that, when done right, you can get out of an unhappy marriage and protect your kids' best interests.
Parents Have a Lower Impact on Children's Future Personalities than Previously Thought
While there is no question that parental behavior can shape a child's attitude and general happiness level at any given moment, research also shows that children's fundamental personalities seem to be dictated more by genetics than by environment. Adopted children are more like their biological parents than their adoptive parents, and identical twins raised separately are more alike than not.
...