Preparing for Divorce as a Dad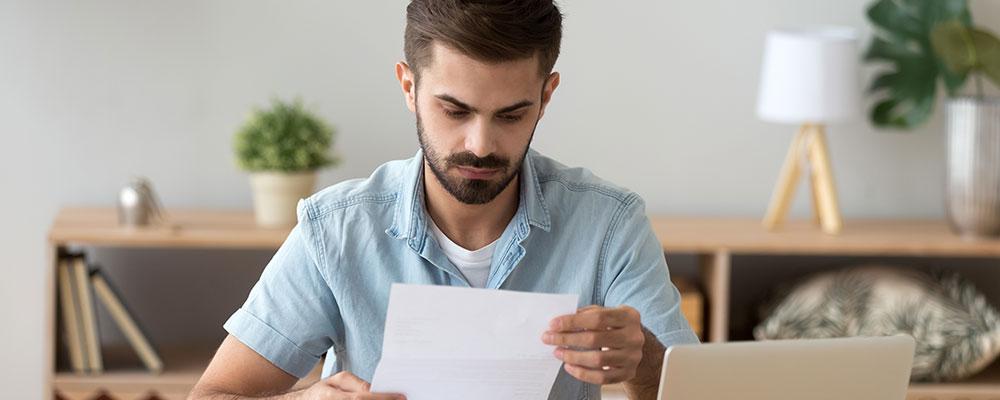 Steps to Take as You Get Ready to End Your Marriage
If your relationship is on the rocks, and it looks like divorce is in your future, you're probably pretty overwhelmed by the prospect of separating from your spouse and legally ending your marriage. The stress that comes with the breakdown of your marriage is bad enough on its own, but when you add in uncertainty about your finances, your living situation, and your relationship with your children, it can all seem like too much to bear. However, with the proper preparation, you can be ready for the challenges that may arise during the divorce process, and you can make sure that your rights will be protected as you work to dissolve your marriage.
Divorce Preparation: Financial, Legal, and Practical Issues
Whether you're certain your marriage has broken down beyond repair, or you hope you and your wife can work things out, you'll want to be ready for a potential divorce. By proceeding as if your marriage will be ending, you can make sure your rights will be protected throughout the divorce process. Some steps you can take to prepare for divorce include:
Understand your family's finances

- You'll want to gather as much financial information as possible about the income you and your spouse earn, the assets you own, and the debts you owe. Relevant information may include joint bank accounts and credit cards, funds saved in retirement accounts, stocks or other investments, mortgage information for your

marital home

, any outstanding vehicle loans, tax returns for the past several years, life insurance policies, and appraisal information for any significant assets you own, such as jewelry or artwork. You may also want to obtain a credit report, which can help identify any unknown debts or liabilities. Gathering this information can help you get ready for the

property division

process, and it can help you understand how your and your spouse's incomes will affect decisions about

spousal support

or

child support

.

Establish independent ways to meet your needs - You'll want to make sure you have the means to support yourself as you separate from your spouse. Opening your own bank accounts or credit cards can help you establish independence, and you may also want to get a P.O. box that will allow you to receive personal mail that you do not want to share with your spouse.
Create a budget - As you get ready for the end of your marriage, you should document your income and ongoing expenses. This will make sure you will be able to provide for yourself and your children both during the divorce process and after your divorce has been completed.
Maintain relevant information about your children - During your divorce, you'll need to determine how you and your ex will divide parental responsibilities and parenting time. To show that you are fully involved in raising your kids, you'll want to make sure you know the names of their teachers and doctors, when they get dropped off at school and picked up at the end of the day, the activities they participate in, and any other relevant information about their daily lives. You may also want to keep a log of your parenting activities that will demonstrate the close and continuing role you play as a parent.
In addition to these steps, one of the most important things you can do to prepare for divorce is to consult with an attorney. Your lawyer can advise you of your rights, help you understand how the laws in your state affect your situation, and work with you to file a divorce petition and complete the divorce process successfully.