Child Relocation and Removal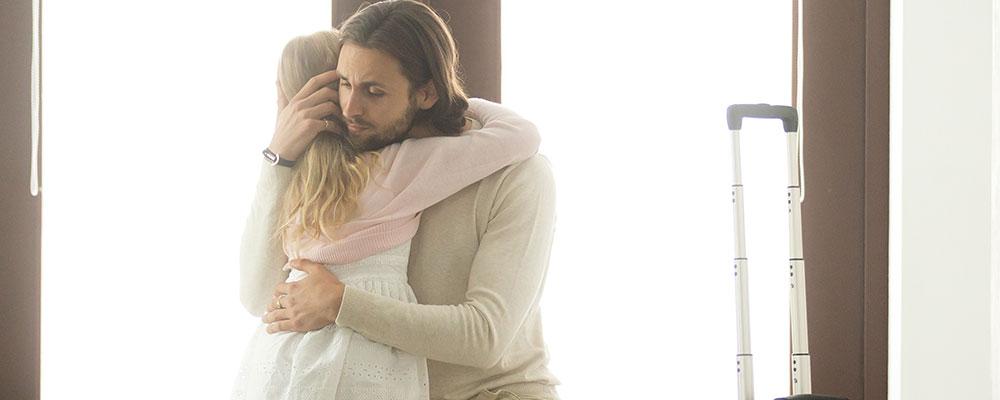 How Divorced Fathers Can Address Requests to Move With Children
As a dad, your divorce is most likely going to affect the amount of time you spend with your kids. This is unfortunate, but it is unavoidable in most cases, since your children will need to divide their time between two parents' homes. This reduction in parenting time doesn't have to impact your relationship with your kids, and you can make the most of the time you do have with them. However, if either you or your ex will be moving to a new home during the divorce process or in the years afterward, this could potentially give you even less time with your kids. To make sure this doesn't happen, it is important to understand your options in these cases.
Legal Issues Affecting Parental Relocation
As is true for most of the aspects of divorce and child custody, the laws regarding parents moving with children will vary depending on the state where you live. State laws may refer to this type of move as "parental relocation," "child relocation," or "child removal," and they may specify certain distances or geographical areas in which the laws apply. Regardless of the specifics of these laws, they are meant to protect parental rights and ensure that a child's relationship with one parent is not negatively affected by the other parent's plans to move to a new neighborhood, city, state, or even another country.
Typically, a parent who has been granted sole, primary, or equal physical custody of their child will be required to notify the other parent and receive court approval if they plan to move with their child to a new home that is a certain distance away from their current residence. If the other parent agrees to the move, it will usually be approved by the court, although a judge may review any proposed changes to the parents' parenting agreement to make sure they have been made with children's best interests in mind.
Unfortunately, things don't always go this smoothly, and if the other parent objects to the move, this can lead to a contentious legal dispute. In these cases, a court hearing will be held in which each parent will present their case, and a judge will make a decision based on what they believe is in the child's best interests. The judge may take a variety of things into consideration, including why the parent plans to move, why the other parent objects to the move, the educational opportunities available to the child at each location, and the negative effects the move would have on the child's relationship with parents or other family members. The judge may decide to grant or deny the relocation request, or they might try to find a compromise that allows a parent to move while making sure the other parent will still be able to have reasonable time with the child and be closely involved in their life.
It's important to note that the proper legal steps should be taken before moving with a child. If a parent simply decides to move to a new home without notifying the other parent or receiving court approval, a judge may deny their relocation request, modify child custody orders in favor of the other parent, or place restrictions on their parenting time. In some cases, a parent could even be charged with kidnapping.
If you're planning to move to a new home with your kids, if you want to make sure your ex does not move your kids away from you, or if you have concerns about how your time with your kids will be affected by a planned relocation, you should educate yourself about the laws in your state and consult with an experienced family law attorney. Your lawyer can advise you of your parental rights, help you file any necessary petitions, and provide you with representation in any legal disputes. With their help, you can preserve your relationship with your children and continue to be the parent they deserve.