Dating during and after divorce

Dating as a Divorced Dad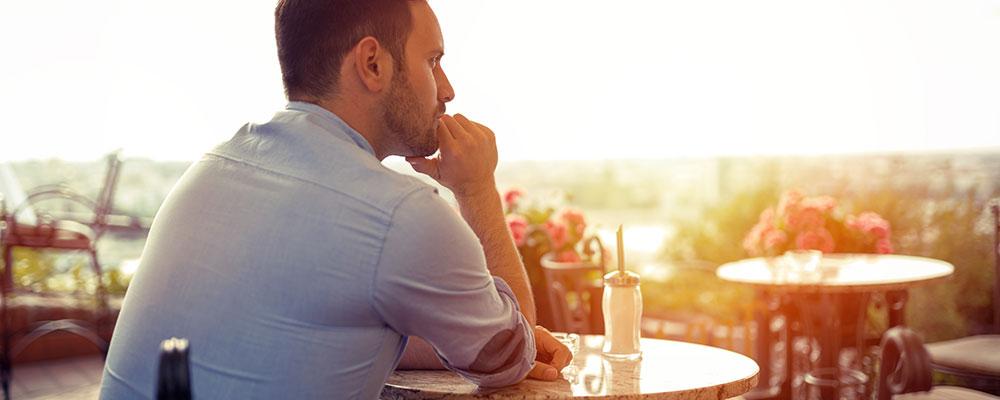 Understanding When to Start a New Relationship During or After Your Divorce
When you're going through the emotional wringer and financial upheaval that comes with divorce, it's understandable to be a bit wary about starting a new relationship. However, you're probably going to want to get back into the dating pool at some point, but when doing so, you might have questions about the best ways to proceed. In addition to considering your own needs, you'll also want to understand how your kids will be affected, and you'll want to make sure you can continue to maintain a quality relationship with them and be the father they deserve.
Should I Start Dating Before My Divorce Is Over?
Maybe your divorce has dragged on over a long period of time, and you've met someone new. Or maybe your relationship with someone other than your ex-wife was one of the reasons for the end of your marriage. Whatever the reason, you may be wondering when you can make this new relationship official, let others know about it, and begin planning for your life together after your divorce is complete.
In many cases, it's best to avoid going public about your new partner while your divorce is still pending. This is especially true if you're already experiencing significant levels of conflict during the divorce process. Adding a new partner into an already tense situation could make things even worse, and it could affect the ongoing disputes that you are trying to resolve.
For example, your ex could claim that your new relationship shows that you're more focused on your partner than on your children, and she may ask that the judge rule in her favor in any disputes over child custody or visitation. Or, she may believe that you're spending your money on your new relationship when it should be going toward child support or spousal support. To avoid potential conflict in these or other divorce-related areas, you'll most likely want to wait to begin dating, at least publicly, until you've completed the divorce process.
Tips for Dating After Divorce
Once you've finished your divorce, you may feel that it's time to begin looking for someone new. When doing so, you can protect yourself and your kids by considering the following:
Be sure you're ready.

It's understandable to feel lonely or to want to have a partner you can rely on. However, you should be sure you're emotionally ready to embark on a long-term relationship. If you're still obsessing over your ex or can't stop thinking about your divorce, you might not be ready to start a new relationship. You might want to see a therapist and work through the lingering emotional issues from your divorce so you can be a good partner and father in the years to come.

Don't sacrifice your relationship with your children. Your kids need you to be a fully committed father, so you'll want to make sure dating won't get in the way of that. Don't cut your parenting time short so you can go out to dinner with a girlfriend or hire a babysitter so you can spend time with your new partner during your weekend with the kids. Make sure anyone you date knows that your children will always come first for you.
Make sure things are serious before introducing a new partner to your kids. Children need consistency in their lives, so you don't want to be introducing them to a new person every few weeks. Before telling them you've begun a new relationship and having them meet your new partner, you'll want to make sure she'll be in your life for the long term.
Give kids time to adjust. After a divorce, many children harbor fantasies that their parents will get back together. The introduction of a new partner can end that dream, and this can cause your kids to react negatively. They might also be worried that you'll be less focused on them now that you have someone else in your life. However, you can let them know that they'll always be your number one priority and that they can discuss their feelings and concerns with you. Ultimately, they'll probably be glad that you're in a happy relationship, and they can work on forming their own relationship with your new partner.
Protect your children. Keep your children out of the dating world. If you are using online dating sites, post pictures of only you, not your kids. There is plenty of time to bring your children into a relationship once it is established and you are certain it has long-term potential. You can prove you are a good dad by your actions, not your photos.