Divorce and Family Law for Same-Sex Fathers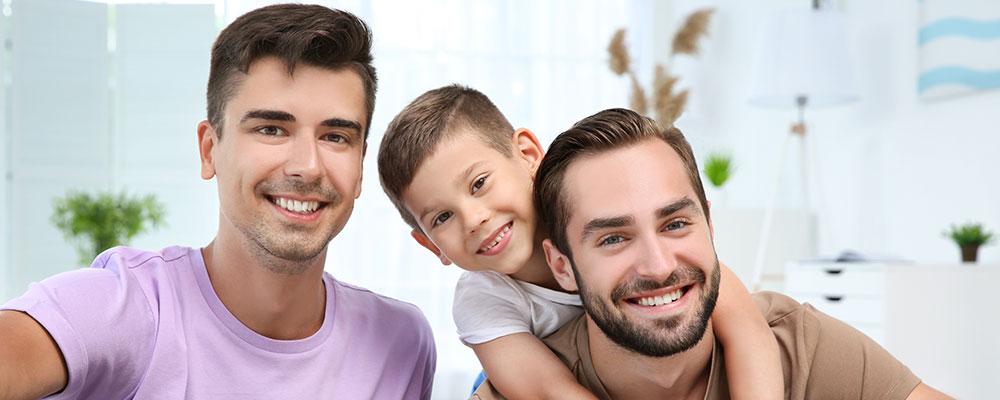 Protecting Parental Rights in LGBTQ Families
The divorce process is never easy. There are many legal issues that need to be settled to end a marriage, and sorting out matters related to children, property, and finances can be a huge undertaking. For LGBTQ couples, this process can be even more complicated, since the laws surrounding same-sex marriage seem to be constantly changing, and determining the legal relationships between children, biological parents, adoptive parents, and other family members can be confusing. If you're a father in a same-sex relationship, you'll want to take steps to protect your parental rights and address other divorce-related issues.
Child Custody Issues for Same-Sex Fathers
When dads are in a same-sex marriage or partnership, they often both serve as equal parents to their children. This means that when a relationship ends, they should both be able to share in child custody, and they should each have reasonable parenting time with the children. However, due to the nature of same-sex relationships, things aren't always this simple.
Parental rights for same-sex fathers will often depend on who is considered a child's legal parent. If two married fathers adopted a child together, or if they had a child through a surrogate, they will usually both be named as the child's legal parents, giving them equal parental rights if they choose to separate. However, if a child was adopted before same-sex marriage was made legal, only one parent may have been allowed to be named as the child's legal parent. In these cases, the other parent may struggle to be recognized as the child's father, even if he was closely involved in raising the child.
In other cases, one partner may be the biological father of a child from a previous relationship. That parent's partner may wish to become the child's legal parent through step-parent adoption, which will give him full parental rights and protect his relationship with the child in the case of divorce. However, this isn't always an option, especially if the biological father shares custody with the child's mother. In these situations, biological parents and step-parents may be able to work together to ensure that a child can maintain a relationship with the parental figures in their lives.
Other Divorce Concerns for Same-Sex Couples
In addition to child-related issues, same-sex partners who get divorced will need to address all of the legal and financial matters involved in separating their lives from each other. These issues can become rather complex, especially if a couple was together for a significant period of time before they were able to get married.
Same-sex marriage was made legal throughout the United States in 2015, but in many cases, couples may have been together for years or even decades before their marriage could be legally recognized. Even if they acquired property together during this time, such as buying a home and vehicles or saving money, state laws may only consider assets acquired after they were legally married to be marital property. This can make the process of dividing property and assets very complicated and contentious.
Spousal support is another issue that may be difficult to resolve during a same-sex divorce. If one partner will require financial support from the other following divorce, the length of the marriage will be a factor considered when determining the amount and duration of these payments. Even if a couple had been together for many years, alimony will usually only be based on the amount of time they were legally married.
If you are planning to get divorced as a same-sex father, you'll need to work with an attorney who is experienced in family law issues involving LGBTQ couples. Your lawyer can make sure you understand your rights, and they can help you determine whether you'll need to address the divorce laws in multiple states and how you can protect your relationship with your children. With a skilled legal advocate on your side, you can complete the divorce process successfully and move on to the next stage of your life.