When Should I Introduce My Kids to a New Partner After My Divorce?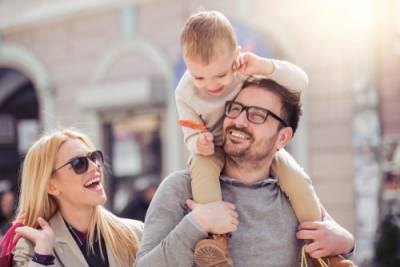 If you are a dad who has gone through a divorce or is currently in the middle of the divorce process, you may still be working to pick up the pieces and determine how to move forward with your life. At some point, you're probably going to be ready to start dating again. While finding a new partner and building a relationship can be a positive development in your life, it can also add some additional complications. One of the largest concerns you will face is when you can introduce your new partner to your kids. This can be a tricky situation to handle, and by approaching it the right way, you can help your children adjust to the changes in their lives while ensuring that you can maintain a positive relationship with them in the years to come.
Choosing the Right Time for an Introduction
After you begin a new relationship, you'll probably want to spend as much time with your new partner as possible, and you may be looking to include them in all the parts of your life that are important to you, including your parenting time with your children. However, you don't want to rush things, and it's often best to ease yourself, your kids, and your partner into these changes.
Before telling your kids that you're dating or making plans to have them meet your partner, you'll want to make sure that this is a relationship that will last. You should probably be dating for at least a few months before you consider having your kids meet your partner, and you should make sure you both understand that the relationship is serious and exclusive. The two of you should discuss your plans and desires for your relationship, and you should both be ready to take the next step and begin building new relationships with your kids. Depending on your relationship with your ex, you may also want to inform them that you will be introducing a new person into your kids' lives, which can help avoid conflict or other parenting issues in the future.
Addressing Your Children's Needs and Concerns
Once you're ready to have your kids meet your new partner, you'll want to set the right expectations. Be sure your kids understand that you're not attempting to replace their other parent, and let them know that this won't affect your relationship with them or cause you to love them any less. You can also let them know that they can always speak to you about any concerns or problems and that you will work together with them and your partner to build and maintain good family relationships.
It can take some time for kids to adjust to changes in their lives, and they may not always react positively to the idea that they will need to share you with someone else. Following a divorce, children will often hope that their parents will get back together, so your new relationship may mean the end of that dream. This can cause kids to react with anger, disappointment, or sadness. By being patient and giving them time to get used to your new partner, you can let them know that you care about their feelings, and you can continue meeting their needs and building family togetherness.
Get Legal Help With Divorce and Child Custody Issues
If the introduction of a new partner into your life leads to conflict with your ex-spouse, or if changes to your life require you to address legal issues related to the custody of your children, you will want to work with a family law attorney to address these concerns. A lawyer can help you understand your rights and make sure you follow the right procedures when requesting any changes to your parenting agreement that may be needed, ensuring that you will have the tools you need to be the great parent your kids deserve.
Sources:
https://www.worthy.com/blog/divorce/relationships/introducing-your-new-partner/
https://www.familyeducation.com/life/how-divorce-affects-children/dating-after-divorce-what-it-means-kids