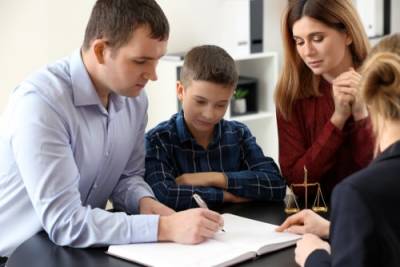 Even though divorce can be a difficult and emotional process, parents will usually want to do everything they can to protect their children and make sure their needs will be met both during the divorce process and in the years to come. If you and your ex can agree to work together as co-parents to do what is best for your children, this can help you avoid a great deal of stress and conflict. A well-crafted parenting agreement is key to successful co-parenting, and you will want to make sure your agreement addresses your family's needs and protects your rights as a father.
Elements of a Good Parenting Agreement
Your parenting agreement, which may also be referred to as a parenting plan, should clearly describe how you and your ex will handle matters related to your children going forward. It should include terms addressing:
Legal custody - Your agreement should fully detail how you and your ex will share in making decisions about how your children will be raised. Some states refer to legal custody as the "allocation of parental responsibilities," and different areas of responsibility may be addressed, such as education, healthcare, and religion. You should be sure your parenting plan specifies each parent's rights and responsibilities in making these decisions for your children.

...