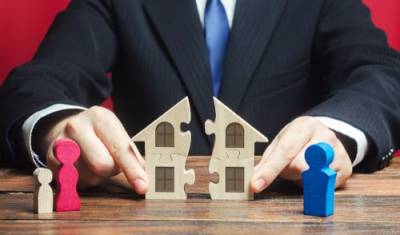 All divorcing spouses must come to an agreement as to how they will divide their marital estate. For some spouses, this is simple and straightforward; for others, it is a long, complicated process. Over the years, women have gotten a reputation for being most frequently wronged by malicious behaviors on the part of their husbands during asset division. However, as more and more women outearn men in the workforce, the exact same motivations that drive men to hide assets from their wives are applicable when it comes to wives hiding assets from their husbands. Some spouses do it to reduce the amount of the marital estate they have to divide; other spouses do it to reduce child or spousal support payments.
If you are a father getting divorced, it is important not to underestimate the chances of your wife attempting to hide assets from you. You deserve the full share of assets to which you are entitled under the law, and a divorce attorney in your state can help you make sure that you get it.
How Do I Know if My Wife is Hiding Assets in Our Divorce?
It can be difficult to know whether someone you once loved and trusted would do something as detrimental to your well-being as trying to diminish your share of your marital property by hiding assets from you. However, if your spouse has a history of financial dishonesty - or of compulsive dishonesty in general - you need to be on the alert for suspicious financial behavior. If large amounts of money are missing from your shared bank accounts, if cash withdrawals are unexplained, or if your wife suddenly seems to have a drop in income, she may be hiding, or planning to hide, assets from you.
...