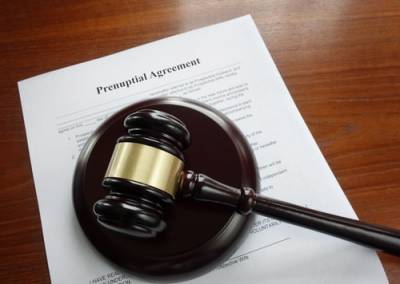 Having a prenuptial agreement in place can make divorce significantly easier for many spouses. A strong prenuptial agreement can create a faster, simpler path to a finalized divorce for many couples. However, for others considering divorce, their prenuptial agreement is a source of great stress. Some people may even fear that they will be unable to support themselves after getting divorced because the prenuptial agreement is heavily in their spouse's favor.
The good news is that not every prenuptial agreement will be enforceable exactly as written. There are limits as to what a prenuptial agreement can or cannot do. If worries about your prenuptial agreement are keeping you from filing for divorce, it may be wise to consult a qualified attorney. A lawyer can evaluate your agreement and offer you a better idea of how it may affect your divorce proceedings.
What Can a Prenuptial Agreement Control During Divorce?
Prenuptial agreements are very commonly used to decide in advance how your property would be divided in the event of divorce. These contracts can be used to designate certain assets as the separate property of one spouse or to decide how marital property like joint accounts or real estate would be divided. Spousal support can be waived, but this provision might not be enforced if it would leave one party in dire financial straits.
...