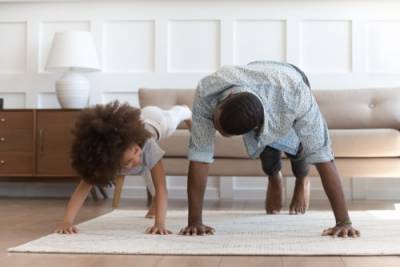 If you are a dad who is going through the divorce process, transitioning to single parenthood can be a challenging process. As you deal with the many legal and financial issues that must be addressed to legally end your marriage, cope with moving to a new home and making changes in your life, and figure out how to maintain a good relationship with your children while sharing child custody with your ex, you'll probably experience a great deal of stress, and your health may suffer. This is understandable, but it's a concern that you're going to want to address, since studies have found that the mortality rate for single fathers is three times higher than for dads who are married or in a partnership.
Focus on Your Physical and Mental Health
By taking care of your health and wellness, you can not only live a longer and happier life, but you can make sure you will be able to be the best dad you can be for your kids. You can make a number of positive changes to your lifestyle as you adjust to your new life as a single dad, including:
Exercise regularly - Being physically active is good for your heart, lungs, and other parts of your body, and it can also boost your overall energy while providing benefits for your mental health. Even if you are unable to visit the gym on a regular basis, you can find ways to exercise at home by walking or jogging outside, playing sports, or using online apps to create a home workout routine. You can also get exercise while spending time with your kids, such as by using a stroller when walking or jogging, taking bike rides together, or enjoying physical games and activities.

...