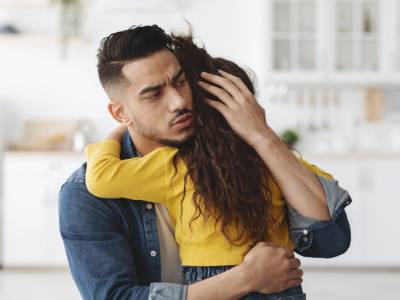 The divorce process can be difficult, and it can be especially hard on children. When parents split up, children's lives can be upended. Children may experience stress and other emotional issues when they are exposed to tension and conflict in the home. As parents begin to separate from each other, children are likely to be unsure about what will happen in the future, where they will live, whether they will still be able to see family members, how their school activities and friendships will be affected, and how other parts of their lives will be affected.
As a dad going through a divorce, you may feel overwhelmed by all the issues you need to address. However, even though you may be focusing on the legal and financial aspects of your divorce, it is also important to prioritize your children's well-being and provide them with the support they need. Here are some ways you can help your children get through the divorce process:
1. Talk to Your Children
One of the most crucial things you can do as a dad is to give your children the opportunity to discuss divorce-related issues with you. You can encourage them to express their feelings and concerns and listen attentively without judgment or criticism. Let them know that it is okay to feel sad or angry about the situation. While you should not discuss inappropriate details about your divorce, you can explain why your marriage is ending, and you can make sure they will be informed about the changes that will occur in their lives.
...