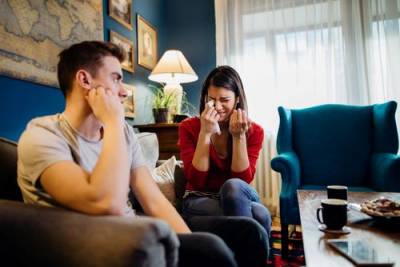 Many families are struggling with the effects of the coronavirus pandemic. Job losses have caused significant financial difficulties for many people, and requirements to stay at home have caused some family relationships to suffer. The different forms of stress that people are experiencing in their homes may lead to serious relationship issues between family members. Based on trends from previous disasters, some are concerned that the rates of domestic violence will increase as the crisis continues. If you are a father who needs help addressing family violence, or if you have been accused of committing abuse or violence against a family member, you should be sure to understand your legal options and the steps you can take to protect yourself and your family.
Addressing Domestic Violence and Abuse
Domestic abuse and family violence is an issue that can affect both men and women. While one third of the women in the U.S. have experienced violence by an intimate partner during their lifetime, one fourth of men have also experienced this type of abuse. While the jury is still out about whether domestic violence has increased during the coronavirus crisis, the requirements imposed on families during the pandemic may cause a family's existing problems to intensify, which can lead to dangerous situations.
The isolation that many families are experiencing is likely to be a major factor in domestic abuse cases. A person who commits abuse will often seek to control their partner by cutting them off from other forms of support, such as friends and family members. Stay-at-home orders that limit contact with others may end up increasing the cycle of abuse experienced by a victim. When combined with the stress families are already experiencing, financial difficulties, and the high potential for substance abuse, this situation may turn a relationship that is already experiencing problems into an environment where family members' safety and well-being is threatened.
...