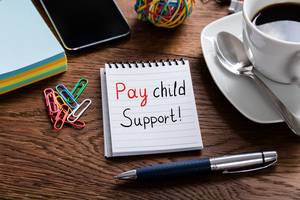 Over the last two years, we have witnessed some of the most unusual circumstances that any of us ever thought possible. At this point, it is fairly safe to say that the COVID-19 health crisis has changed how we no go about our everyday lives. Of course, the pandemic has affected people in many different ways. Some got very sick. Some left their jobs to facilitate at-home learning for their children. And, some lost their jobs due to an evolving labor market. For some people, the loss of their job created opportunities to find something new, but for others, replacing that income has not been easy—but for fathers who are subject to child support obligations, a substantial loss of income can create serious challenges in meeting those obligations.
If you are a support-paying dad and you are having trouble making your full child support payments each month, you are likely wondering if there is anything that can be done to help you. The good news is that you may have some options, but they will not find you on their own. You will need to be proactive before you find yourself in serious trouble.
Notify the Court
Presuming you have not done so already, your first step should be to notify the court that issued your child support order of your current situation. Depending on the state and county, you may be able to notify the court through a dedicated domestic relations or child support enforcement office. You should be as forthcoming as possible about the reality of the situation. Let the court know when and why your income changed, what you can reasonably expect to pay, and what you are doing to address the situation.
...