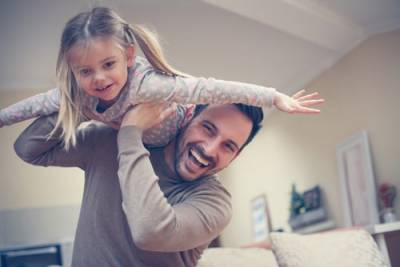 One of the most common misconceptions about divorce or paternity cases is that, no matter the circumstances, it is always the father who ends up paying the mother child support. However, things are often more complicated than this, and in many states, the laws have been recently updated to give dads a greater chance of involvement in their child's life. These laws also balance the support obligations between both parents and make it more likely that a father will be able to play at least an equal role as the mother in every aspect of the child's life.
In fact, more dads than ever now are what are called "custodial fathers." This may sound like an impersonal technical term, but a custodial father is a man who has the primary responsibility of raising his children - sometimes even without the help of the mother. Custodial fathers are actually highly likely to receive child support from their child's other parent, especially if they have custody of the child more than half of the time.
How Do States Handle Child Support in 2022?
While it would certainly be convenient if each state had the same child support laws as the others, child support laws and calculation formulas can vary greatly between states. However, there is no state that mandates that a child's biological or adoptive father must be the parent who pays child support. Instead, states hold both parents responsible for financially supporting a child, and will consider the incomes of both parents when determining a family's overall financial obligation to its children.
...