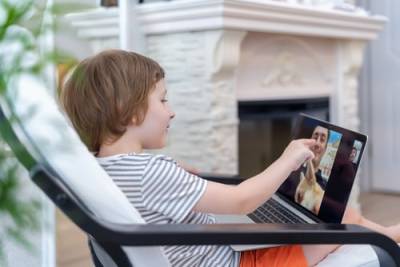 In recent years, the term "visitation" has largely been replaced with the term "parenting time." This is due, in no small part, because the concept of visitation is almost always misleading and vaguely insulting to hard-working parents who are invested in their children's well-being. Simply because a parent does not get to reside with their child as often as their co-parent might does not mean that their relationship with their child has been reduced to visitor status. Countless adults who cannot be with their children every day are stellar parents, both when they are face-to-face with their children and when they are not.
Yet, there is one beneficial area of the American co-parenting experience that has been labeled as a form of "visitation" in a way that is not degrading. Likely because the alliteration of the term makes it easy to remember, the concept of "virtual visitation" is proving to be beneficial for millions of families across the country.
What Is Virtual Visitation?
Virtual visitation is an umbrella term that broadly refers to any method of communication that a child can use to remain connected when they are not residing with one of their parents. Many parenting plans contain terms that set expectations for both parents to follow when their child is and is not residing with them. Common resources that are used to facilitate virtual visitation arrangements include:
...