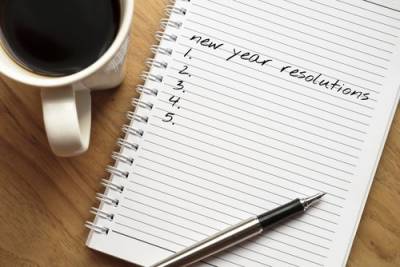 At the beginning of every year, many people make resolutions related to parts of their lives that they hope to change in the coming months. While many resolutions fall by the wayside after a few weeks, the new year can be a great opportunity for dads who recently went through a divorce to work on the healing process and continue to adjust to the ways their lives have changed. Single dads may want to consider making some or all of the following resolutions as they continue to build a new life for themselves:
Work on being a good co-parent - Even if the wounds of your divorce are still fresh, you'll most likely need to maintain contact with your ex-spouse and work together to make sure you are both meeting your children's needs. While you may not exactly be friendly with your ex, you can still work on communicating with each other and ensuring that you are both informed about what's going on in your kids' lives. You can also find ways to be flexible when necessary and adjust to changing schedules that affect when and where you pick up or drop off your kids or participate in their activities.

Focus on putting your children first - It's understandable to be stressed out as you adjust to being a single parent, but one of the most important things you can do is be present in your kids' lives as much as possible. While you can't control what happens when they aren't with you, you can make a commitment to focus on them during your parenting time. By talking to your kids, playing with them, enjoying activities together, helping with their homework, and giving them your full attention, you can continue to build a positive relationship that will last a lifetime.

...