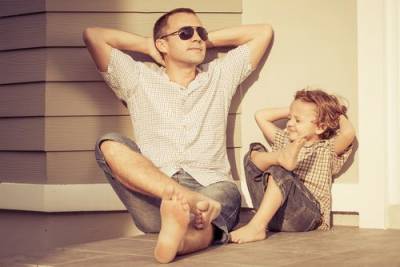 Whether you are currently going through divorce, were recently divorced, or have been a single father for some time, you've probably struggled with the events that have affected our lives in 2020. The COVID-19 pandemic has upended our personal and professional lives due to stay-at-home orders, economic difficulties, and school closures. Now, just as summer vacation is about to begin for many children, the wave of Black Lives Matter protests across the country has led to outbreaks of violence and curfews in many cities. Whether you had made plans for the summer with your kids or were simply planning to enjoy spending time with them, events may be throwing everything into confusion, and you may be unsure about how to proceed.
Depending on your parenting agreement, you may have more time with your kids over the summer, and you will want to make the most of your parenting time during these months. Here are a few tips to follow as you make your summer plans:
Find ways to show solidarity - Your kids may express a desire to participate in protests, or they may want to do what they can to express and share their beliefs and opinions. While it may be appropriate to take older children to protests or demonstrations, you should be sure to discuss this with the other parent first to address any safety concerns. You will also want to have a plan for staying together, avoiding any violence, and getting home safely. As an alternative, you could work with your kids to find ways you can show support from home, such as posting pictures or videos on social media, writing messages in chalk on your sidewalk, or donating to causes you believe in.

...