What Dads Need to Know About Social Media and Divorce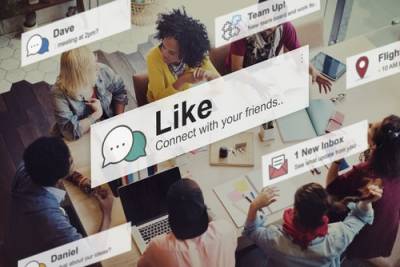 Social media is pretty much inescapable these days. Whether you are sharing photos on Instagram, commenting on a friend's posts on Facebook, retweeting jokes or memes, or liking videos on TikTok, you probably spend a good portion of every day interacting with others through phones or computers. This type of connection has arguably become even more important during the COVID-19 pandemic, since it gives people who are staying at home a chance to stay in touch with friends and family members that they can't currently visit in person.
While you may be used to spending time on social media on a daily basis, you may need to change those habits if you are going through a divorce. As you work to resolve legal issues related to child custody, property division, and other aspects, you will want to be careful about what you say and do online. Here are a few tips to follow when using social media during the divorce process:
Change your account passwords - You may have shared computers, tablets, or other devices with your spouse during your marriage, and this means that she may still have access to different social media accounts you have used. By updating your passwords, you can ensure that your ex cannot access your private information. You can also eliminate the possibility that she will attempt to harm your relationships or reputation by making inappropriate posts or comments in your name.
Treat all messages as if they were public - Even if you make your accounts private or only communicate online with friends and family members you can trust, it is possible that any messages you send or information you share could be made public. A mutual friend could pass along your posts to your spouse, or private messages could accidentally be shared in a variety of ways. While your divorce is ongoing, it is best to avoid sharing or posting anything that you wouldn't want your spouse (or her attorney) to see.
Don't share information that could be used against you - Even if you normally share details about your life online, you should be very careful about doing so during your divorce. Posts that you think are harmless could be taken out of context and used as evidence in court. For example, a picture of you holding an alcoholic drink at a party could be used to argue that you have a drinking problem and that your parenting time with your children should be restricted.
Save your complaints for offline - You may be angry about the end of your marriage, but venting about your spouse, your relationship problems, or the divorce process on social media is usually not a good idea. Getting through your divorce will require you to cooperate and compromise with your spouse, and she will be less likely to want to work with you if you have made disparaging public comments about her. When reaching agreements about child custody, you will need to show that you can work together with your ex to provide for your children's best interests. Angry online comments could be used as evidence that you will be unable to cooperate, and this could have a negative impact on child custody decisions.
Ask Your Attorney About Any Concerns
While you can control how you use social media, you may find that your spouse or other family members who are involved in your lives are acting inappropriately in ways that affect you or your children. In these cases, you can consult with a divorce lawyer to learn what steps you can take. Your attorney can make sure your rights are protected during the divorce process, and they can help you reach an outcome to your case that will allow you to move forward with your life and be a great father to your kids.