3 Tips for Staying Healthy as a Divorced Dad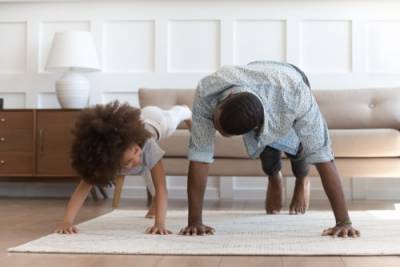 If you are a dad who is going through the divorce process, transitioning to single parenthood can be a challenging process. As you deal with the many legal and financial issues that must be addressed to legally end your marriage, cope with moving to a new home and making changes in your life, and figure out how to maintain a good relationship with your children while sharing child custody with your ex, you'll probably experience a great deal of stress, and your health may suffer. This is understandable, but it's a concern that you're going to want to address, since studies have found that the mortality rate for single fathers is three times higher than for dads who are married or in a partnership.
Focus on Your Physical and Mental Health
By taking care of your health and wellness, you can not only live a longer and happier life, but you can make sure you will be able to be the best dad you can be for your kids. You can make a number of positive changes to your lifestyle as you adjust to your new life as a single dad, including:
Exercise regularly - Being physically active is good for your heart, lungs, and other parts of your body, and it can also boost your overall energy while providing benefits for your mental health. Even if you are unable to visit the gym on a regular basis, you can find ways to exercise at home by walking or jogging outside, playing sports, or using online apps to create a home workout routine. You can also get exercise while spending time with your kids, such as by using a stroller when walking or jogging, taking bike rides together, or enjoying physical games and activities.

Eat a healthy diet - It can be easy to indulge in unhealthy foods, especially if you're not used to cooking meals for yourself and your family. However, it's best to avoid junk food when possible and limit the amounts of sugar, salt, and trans fats that you eat. While it may take some practice as you build your culinary skills, you'll want to make sure your diet includes fruits and vegetables, whole grains, poultry, fish, and nuts. This can help you maintain a healthy body weight while avoiding high cholesterol or blood pressure.

Address mental health issues - You're probably learning to deal with the difficult emotions that are involved in your divorce, and in addition to stress, you may also struggle with depression or loneliness. Recognizing these issues can help you determine the best ways to cope with them and maintain good mental health. Regular visits with a therapist can help you work through these difficult emotions, and you can also reach out to friends and family members for support. You may also want to consider joining a support group for divorced or single dads where you can connect with others who are struggling with similar issues and learn new strategies for moving forward successfully.
Get Help From a Family Law Attorney
By taking care of yourself, you can make sure you are living your best life as a divorced dad while providing the love and care your children need. If you need help addressing any legal issues related to your divorce or your kids, you'll want to work with a family law attorney who can advise you of the best ways to protect your parental rights and provide you with representation as you work to reach a positive resolution to your case.
Sources:
https://www.huffingtonpost.ca/entry/dads-health-tips_ca_5dc46e9ce4b07a341dfeb058
https://www.heart.org/en/healthy-living/healthy-eating/eat-smart/nutrition-basics/aha-diet-and-lifestyle-recommendations
https://health.usnews.com/wellness/for-parents/articles/2018-05-14/single-dads-have-a-higher-mortality-rate-than-others-ways-to-stay-healthy