Can I Use Virtual Mediation During My Divorce?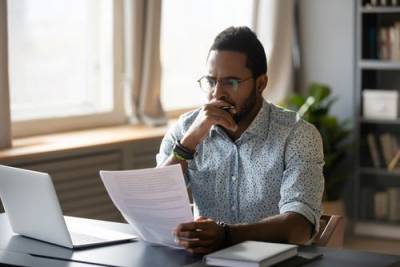 Many parts of society have been put on hold temporarily in response to COVID-19 and its rapid spread throughout the world. However, marital issues are not something that many couples are able to simply pause. If your marriage has broken down, and you're thinking of getting a divorce, you aren't going to want to wait for the country to open back up before moving forward with your case. Fortunately, attorneys in all areas of practice, including divorce lawyers, have been deemed essential workers, allowing them to remain active and assist clients with the divorce process during the pandemic.
In order to provide services safely, many law firms are offering digital services to meet their clients' needs. In the area of family law, this includes meetings with soon-to-be divorcees over the phone or by video chat. For many law firms that offer divorce mediation, spouses may speak with their third-party mediator through digital means.
What Are the Benefits of Mediation?
Depending on your relationship with your spouse and the level of conflict between the two of you, divorce mediation can be one of the best ways to resolve disputes and reach a divorce settlement. Mediation offers an alternative to divorce litigation, and it can allow you to avoid the time and expense involved in resolving matters in the courtroom.
Mediation is a more collaborative way to work through your divorce. It involves you and your spouse talking through the various issues involved in your divorce, such as asset division, alimony payments, and child custody determinations, and the two of you will work together to make decisions on how to resolve these matters. A third-party mediator will be present to help resolve any disputes, offer suggestions, explain how the law applies to you, and keep the lines of communication open between you and your spouse.
Mediation offers a valid alternative for those who wish to maintain an amicable relationship with their spouse and are able to compromise when necessary. If you and your spouse are fairly good at communicating, despite your desire to end your marital relationship, and you are willing to keep an open mind about your options, mediation may be your best option. In addition to saving you time and money, mediation may offer a much more effective way to address divorce-related matters during the COVID-19 crisis, since many courts are currently closed or are operating at limited capacity.
Divorce Mediation During the Pandemic
You may be wondering how mediation can work if you, your spouse, and the mediator are unable to meet with each other in the same room. Fortunately, in the same way that many people who work from home during the pandemic have learned how to be effective while holding virtual meetings, spouses and mediators can use these tools to communicate and collaborate. In addition to speaking face-to-face, you can also use these systems to share your screen with each other and collaborate on your divorce settlement documents.
However, while mediation requires cooperation when it occurs in the same room, you may need to make an additional effort to work together while using videoconferencing software. In person, you can read your spouse's visual cues and body language, making it clear what their feelings are about what is being discussed. You may need to pay extra attention when observing the other party on a screen, and you might want to be prepared to take a little bit of additional time to review what is being discussed and make sure you both fully understand the agreements you make.
You may also be concerned about the security of your mediation sessions, as you have likely heard about data breaches or uninvited parties popping into video chats. Since the beginning of the COVID-19 outbreak, video conferencing platforms have significantly improved their security measures, and a wide variety of universities and businesses have come to rely on these services. Your mediator should provide you with a secure video meeting that requires a password to enter the conference. They can also change your meeting IDs and passwords before each meeting to be sure no other parties will have access to your sessions.
Find the Right Law Firm
Mediation services are not offered by every law firm, so it is important that you do your research before hiring a professional. In addition to working with a mediator, you'll want to hire your own attorney who can review your divorce settlement, identify any areas of concern, and ensure that your rights are protected. By having an experienced divorce lawyer on your side, you can be ready to proceed if mediation breaks down and resolving matters through courtroom litigation becomes necessary.
With today's technology, you do not have to put your divorce on hold, even in the middle of a pandemic. By working with a reputable divorce mediator and a family law attorney, you can dissolve your marriage and begin moving forward with your life.