Updated: Can My Ex Withhold Child Custody During the Coronavirus Pandemic?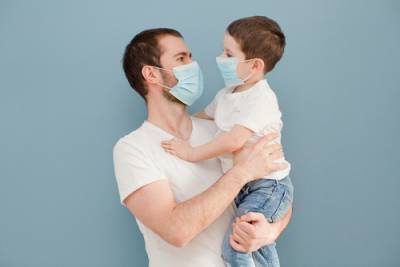 UPDATE: As of March 2021, the COVID-19 pandemic is continuing to affect people throughout the United States. While vaccines are being rolled out, the majority of people have not yet been vaccinated, and people are still taking steps to protect the safety of themselves and their family members, including staying at home when possible and wearing masks and following social distancing practices while in public. In many cases where parents are divorcing or divorced, families have settled into routines that allow children to spend reasonable amounts of time with both parents while ensuring that everyone's health and safety is protected.
However, some parents have encountered legal issues related to disputes over child custody during the pandemic. These parents will want to understand that most states have issued orders stating that parents should follow existing child custody arrangements whenever possible, and parents continue to have the right to reasonable parenting time with their children. While some state courts are still operating at limited capacity for in-person hearings, most courts will hear emergency matters, which may include cases involving a parent's violation of their court-ordered child custody agreements. Even if a case cannot be heard in person, many courts are also providing virtual hearings held using videoconferencing tools, ensuring that parents can address child-related issues quickly and effectively. If you need to address unreasonable actions by your ex-spouse or co-parent, or if you believe changes to your parenting agreement are needed to protect your children's safety, you will want to work with a child custody attorney to ensure that these matters are resolved properly during the COVID-19 crisis.
---
COVID-19 has affected the lives of just about everyone in the United States. Even if you or members of your family have not been personally affected by a coronavirus infection, you will still need to deal with school closures, shelter-in-place orders, and social distancing restrictions. This can all be stressful enough, especially if government-mandated business closures have affected your ability to work, but matters may become even worse if you are involved in a child custody dispute during this time. In these cases, you will want to be sure to understand how to protect your rights and the legal measures you can take to address these issues.
Can My Ex Refuse to Allow Me to See My Child?
During the coronavirus pandemic, some parents may try to restrict the time their ex-partners spend with their children, or they may attempt to withhold parenting time or visitation altogether. For some parents, these actions may be taken due to a legitimate concern for children's safety, but unfortunately, some parents may attempt to use this opportunity to gain the upper hand in a child custody dispute or act maliciously against their former partner.
If your ex-spouse or ex-partner has attempted to withhold or restrict your parenting time with your children, you will first want to determine how your state is currently addressing these matters. In many cases, state government officials have stated that parents should continue to carry out the orders specified in divorce or child custody agreements, and even when non-essential travel has been restricted, transportation of children between parents' homes has been allowed.
Once you are sure of your rights regarding your court-ordered child custody and visitation agreement, you may be able to work with your ex to address these matters and ensure that you can maintain contact with your children. After reminding them of your rights to spend time with your children, you may be able to work out a schedule or arrangements that will address everyone's concerns. In some cases, you may be temporarily unable to spend time with your children, including if you have tested positive for COVID-19 or if you work in a profession where you are at a high risk for coronavirus exposure. If you cannot spend time in person with your children, you should explore other options, such as scheduling regular calls or video chats with them.
Can I Take Legal Action to Enforce Child Custody Orders?
If your ex has unreasonably refused to follow the court's orders and allow you to see your children, you may need to take steps to address this. Unfortunately, this may be somewhat difficult during the coronavirus pandemic, since many courts have closed or limited the types of cases they are hearing while stay-at-home orders are in effect. However, the court where your family law case is heard may be accepting cases involving emergencies. You should speak to your lawyer about your options for filing an emergency petition to require your ex to comply with your divorce decree or child custody order. If necessary, your attorney can also help you take steps to modify your parenting plan or adjust your parenting time schedule to ensure that you can maintain a close relationship with your children and spend the regular time with them that they deserve
If you are struggling to address child custody or parenting issues with your ex during the coronavirus crisis, a family law attorney can help you understand your options. By working with a lawyer, you can ensure that your rights will be protected while addressing your children's safety and making sure their needs will be met.
Sources:
https://www.cnn.com/2020/04/01/health/child-custody-wellness-coronavirus/index.html
https://www.nytimes.com/2020/04/07/us/coronavirus-child-custody.html