How Can Dads Stay Connected to Their Kids During Divorce?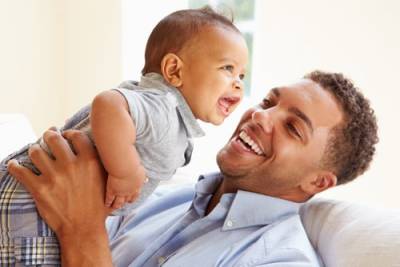 Divorce is a time of major emotional upheaval for parents and kids alike. Parents are frequently so busy trying to negotiate a divorce settlement - much of which is done with the kids' best interests at heart - that they forget to pay nearly as much attention to the kids themselves. The result can be grumpy, misbehaving, upset kids, and a befuddled parent who does not understand why the kids cannot see they are doing their best.
Fathers in particular stand the risk of becoming alienated from their kids during and after divorce, both because of actions ex-wives sometimes take, and because of uncertainty about how to best stay connected with their children. If you are a father of children getting divorced, you can act to maintain a strong relationship with your children, no matter what your ex is doing.
Fight For Your Relationship with Your Kids
Kids react to divorce in strange and surprising ways. One common reaction is to push away one or both parents out of anger, hurt, or a sense of betrayal. Your job as a father is to use your greater maturity and perspective to resist being wounded by your kids' actions. Even in extreme situations when your child says they do not want to speak to you, keep reaching out. Even if your ex tries to move to another state, move to be close to them. Work to maintain a relationship, even when it seems your child is not interested in one. Ask your kids to send pictures, send pictures of yourself, text, call, send emails - keep in touch however you can.
Master Diplomacy with Your Ex
You may feel as though you can never forgive your child's mother, and maybe you really cannot. But being able to control your emotions and act impartial when you need to talk to your ex is essential for helping your kids feel close to you during the divorce. In addition to not burdening your kids with your relationship problems, this will help them feel as though they do not have to choose between parents - a common feature of divorce with children.
Help Them Feel At Home
If you want your kids to be happy to come to your house to stay with you, make it comfortable and welcoming. Encourage them to participate in choosing an apartment if possible and let them have reasonable options when it comes to setting up their rooms. At the same time, do not give in to the temptation to become completely lax about rules; while you might want to be the "cool" parent with a less strict home environment, kids need boundaries and ultimately feel more at home with an adult who is willing to enforce them.
Contact a Local Father's Rights Divorce Lawyer
The number one fear many fathers have when going through a divorce is losing their relationship with their kids. With attentive parenting strategies, you can get through divorce without losing your children and continue to play a strong, loving role in their lives. Call a local father's rights attorney who is committed to helping fathers preserve a legal relationship with their children.
Source:
https://www.allprodad.com/10-ways-stay-connected-kids-after-divorce/