How Divorced Dads Can Take Care of Themselves During the COVID-19 Pandemic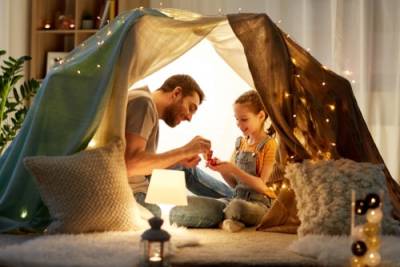 2020 is not an easy time to be a parent. This is especially true for divorced or divorcing fathers. Whether you have lost your job or suffered financial setbacks, are working from home, or need to maintain regular contact with the public, you may be struggling with the ever-present health risks and uncertainty about the future. Issues related to your children can add to your stress, and you may worry about your kids' safety if they are attending school in person, or you may be concerned about your ability to provide the help they need if they are learning at home.
As you deal with these ongoing issues, it is important to understand that you are not alone. Parents throughout the United States are currently struggling to help meet their children's educational needs. Surveys have shown that more than half of parents are managing children's remote learning activities while also working either inside or outside the home. It is understandable for parents to feel uncertain about their ability to help their children with ongoing schoolwork, and taking on these responsibilities in addition to their regular jobs and household duties can lead to a great deal of stress.
As you work to balance your children's needs with your own mental health and other concerns, you will want to understand how you can deal with stress and make the best of a difficult situation. Here are some tips for how you can take care of yourself and continue being the best dad you can be:
Be realistic - Being a perfect parent is impossible at the best of times, and this goal may seem even more out of reach right now. You should be prepared to accept that you cannot work full-time, maintain a household, help your children complete schoolwork, and manage other responsibilities all in a 24-hour day. Setting realistic expectations for what you can accomplish and forgiving yourself if you fall short of these expectations will help you avoid beating yourself up over your failure to be perfect.
Stay healthy - It is always a good idea to eat a healthy diet and get plenty of exercise, but this can be difficult when you spend most of your time at home. Doing what you can to maintain healthy behaviors can go a long way toward addressing your ongoing mental health concerns.
Take time for yourself - As a divorced dad, you will likely have time when your children are staying with the other parent, and you can use this time to participate in activities you enjoy, complete household tasks, or just relax. Even if you cannot leave your home and spend time with friends or family, you can find new hobbies and ways to keep yourself active rather than letting yourself be overwhelmed by events you can't control.
Find ways to manage difficult emotions - If you are struggling with stress, anxiety, or depression, you can look into the best ways to overcome these difficulties and make sure they do not negatively impact your life. You may be able to use techniques such as mindfulness, meditation, breathing exercises, or other strategies to help you cope with overwhelming emotions. If necessary, you may also be able to get help from a therapist or psychiatrist, and virtual visits may be available to allow you to connect with a professional without leaving your home.
While emotional concerns are something everyone is struggling with during this difficult time, some dads may also need to address legal issues related to their children. As you work to complete your divorce or determine whether you should make modifications to child custody arrangements, a skilled family law attorney can provide the legal help you need.
Sources:
https://www.cidrap.umn.edu/news-perspective/2020/08/survey-covid-19-putting-stress-us-parents
https://childmind.org/article/self-care-in-the-time-of-coronavirus/
https://kidshealth.org/en/parents/coronavirus-calm.html