How to Promote Your Mental Health as a Divorced Dad During the Pandemic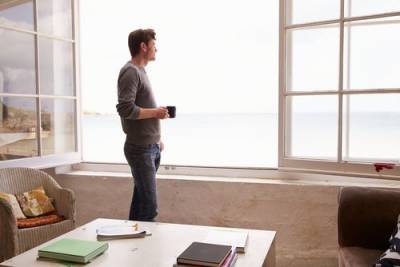 "Challenging" doesn't even begin to describe the past several months for millions of households across the country. If you have recently gone through a divorce, that alone can do a number on your mental health. Add in all of the changes and difficulties brought about by COVID-19, and you might be dealing with overwhelming amounts of stress, anxiety, fear, depression, and other issues. The following tips can help divorced fathers foster their mental health as they navigate the challenges of this difficult time.
Look into Your Options
Obtaining mental health services can make a big difference in difficult times.
Read the details of your insurance plan to see whether therapy, counseling, and other services are covered.
If you have Medicare, review your policy to see what is covered; for example, Medicare Part B covers a range of mental health services.
If you currently have no health insurance, see if any local colleges, clinics, or other institutions are providing free services.
Boost Your Physical Health
The state of your physical health plays a major role in your mental health and overall well-being.
Maintain a Support System
One of the most important things to remember when going through a divorce is that you don't have to do it alone.
Spend more time with your closest family members; head outdoors for some extra health benefits.
Make the most of the time you have with your kids.
Find fun activities to do with close friends; friends can provide you with emotional support, advice, and positivity.
Look online for support groups that are tailored for divorcees.
There's no getting around the fact that being a divorced man during the COVID-19 pandemic can take a toll on your mental health. However, if you seek mental health services, prioritize your physical health, and keep a stable support system, you will put yourself in a position to make it through this experience stronger than ever. If you need to address legal issues related to your divorce or your children, be sure to contact an experienced family law attorney.
Article contributed by Sophie Letts of meditationhelp.net.