How Will Moving Out of My Home Affect My Divorce?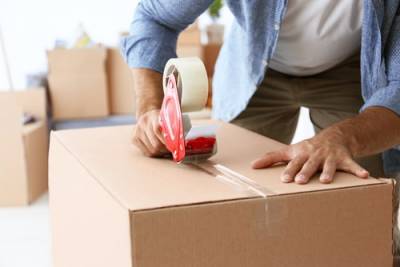 If you're in the midst of the divorce process, you probably aren't getting along with your spouse very well, and this can make sharing a home very difficult. As you plan for the changes that you'll be making in your life, you're probably considering finding new living arrangements. However, moving out could result in legal and financial issues that may affect you going forward, so you'll want to discuss these concerns with your divorce attorney to make sure you understand your rights, your options, and the best ways to proceed.
Exclusive Possession, Property Ownership, and Child Custody
You may expect that you and your spouse will be selling your home during your divorce. If you're planning to move out, your ex may wish to continue owning and living in the house. This can ensure that your children can keep attending the same schools while maintaining relationships with friends and others in the community. However, if you move without ensuring that issues related to homeownership and marital property are addressed properly, this could lead to complications that affect your divorce and your finances.
As long as your name is on your home's title and mortgage, you will have financial responsibilities toward the property. This means that even if you have signed a lease on a new apartment or another type of home, your ex may ask that the court require you to continue contributing to mortgage payments and other living expenses, such as utility bills or property taxes. Before moving, it is best to make sure the proper arrangements are made and that your obligations toward the property are addressed in court. By ensuring that your name is removed from the home's mortgage, you can also avoid potential conflicts that could affect your ability to buy a new home in the future.
Your decision to move out could also play a role in disputes over child custody. Even if you expect that you will share custody of your children, your choice to live somewhere other than their primary residence could be used to argue that your spouse should have primary legal custody or the majority of the parenting time. If your divorce is contentious, your ex could also ask to be granted exclusive possession of the home, and you could be restricted from coming to the property to pick up items that belong to you or spend time with your kids. If you have not yet settled issues related to child custody, you may want to delay moving out until you're sure that doing so will not negatively affect your case.
Legal Help With Divorce-Related Concerns
When making any major decision during your divorce, including your choice of where to live, you can protect your rights by consulting with a divorce lawyer first. Your attorney can advise you of your best options, and they can represent you in court and advocate for solutions that will protect you from financial losses and help avoid problems that could affect your relationship with your children. By approaching your divorce the right way, you can not only move into a new home when you are ready, but you can ensure that you will be able to enjoy the time you spend there with your children.
Sources:
https://www.homelight.com/blog/divorce-real-estate-questions/
https://legaldictionary.net/exclusive-use-and-possession/