What Divorcing Dads Need to Know About Their Rights to Parenting Time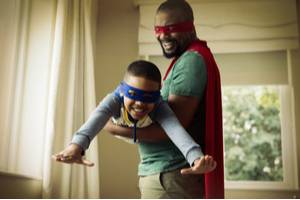 If you are a father who is going through a divorce, one of your primary concerns will be making sure you will be able to continue to spend time with your kids, maintain close relationships with them, and be as involved as possible in their lives. Even if you will not have primary custody of your children, you should be able to have regular parenting time. By understanding how the laws in your state address your rights to share custody of your children, you can make sure your divorce decree will meet your needs and allow you to have the relationship with your children that they deserve.
Protecting Fathers' Rights to Visitation and Physical Custody
It is important to remember that as a parent, you have the same rights toward your children as your spouse. Neither mothers nor fathers are given preference in child custody cases, and the decisions made in family court are based on what is in the children's best interests. This means that you should be able to maintain the same level of involvement in raising your children as you have had since they were born.
While the laws that affect child custody cases are different in each state, these laws generally will presume that parents are fit to care for their children unless there is evidence that shows otherwise. A parent's right to share custody may be affected in cases where there are documented instances of domestic violence, substance abuse, or other issues affecting children's health and safety. However, in most cases, dads will be considered to have the ability to care for their children and provide for their needs, and they will have the right to spend reasonable amounts of regular, ongoing parenting time with their kids.
As you address parenting time in your divorce, you and your spouse may be able to reach an agreement about when your children will spend time with each of you, and you can create a schedule for the days and times that your children will stay in each parent's home. If you aren't able to agree on these matters, you may need to ask the judge in your case to decide how parenting time will be divided.
Depending on the laws in your state, you will usually have the right to a minimum amount of parenting time. For example, some states specify that at minimum, a parent will be able to have parenting time with their children every other weekend and during one weeknight evening each week. However, you may be able to advocate for increased amounts of parenting time based on how you and your spouse divided or shared parenting duties during your marriage.
Get Legal Help From a Child Custody Lawyer
The best way to protect your rights to parenting time is to work with a family law attorney during your divorce. Your lawyer can help you understand how your state's laws apply to you, and they can help you negotiate a parenting agreement that will provide you with adequate amounts of parenting time, or they can advocate on your behalf in court. With the right attorney on your side, you can protect your parental rights and reach an outcome to your case that will allow you to be the best possible parent for your kids.
Sources:
https://www.custodyxchange.com/topics/custody/types/joint-physical-custody.php
https://www.ncsl.org/research/human-services/child-support-and-parenting-time-orders.aspx