When Can Dads Modify Child Support Payments After Getting Divorced?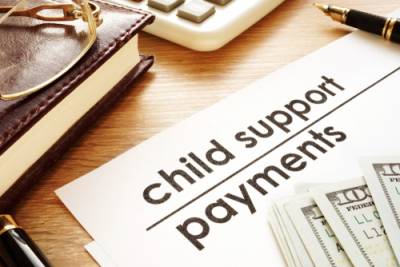 During a divorce, child support is one of the most critical issues that will need to be resolved. Ongoing support payments will help secure children's well-being and financial stability after parents are no longer together. However, as circumstances can change over time, it may become necessary for dads to modify their child support obligations. By understanding what steps to take to request these modifications, fathers can protect their financial interests while ensuring their children's needs will be met.
Filing a Child Support Modification Request
If a dad wants to modify his child support payments after getting divorced, he will typically need to file a request with the family court where the divorce was originally completed. The requirements that will need to be met can vary depending on state law, but in most cases, there must have been a significant change in circumstances since the initial determination of child support or since the last time child support orders were modified.
A significant change in circumstances may include:
Income changes

Either parent may have experienced a substantial increase or decrease in income. If a father earns less income and struggles to pay child support, he may request that payments be reduced. On the other hand, if the mother has experienced a significant increase in income, child support obligations may need to be recalculated to address these changed circumstances.

New expenses

Changes in a child's needs may have resulted in additional expenses that will need to be addressed in child support orders. For example, increased medical expenses or educational costs may need to be divided between parents.

Custody changes

If there has been a considerable change in how parents share child custody and parenting time, child support orders may need to be modified to reflect the new arrangements.

Economic hardship

If either parent faces financial issues such as a loss of employment or a long-term illness affecting their ability to work, child support orders may be adjusted to ensure that they are based on the parents' current financial status.
The court will take into account various factors when deciding whether to grant a modification request. The children's best interests will always be considered above all else.
The process of requesting a child support modification begins when a parent files an official petition with the applicable family court. This document should outline all relevant information regarding the changed circumstances and explain why modifying a child support order is necessary. Once filed, both parties will usually have an opportunity to present evidence supporting their position on the proposed modification.
Evidence Supporting a Child Support Modification
When requesting a modification of child support obligations, dads must provide clear evidence of the changes in circumstances that warrant an adjustment of their payments. Documentation that may be provided may include:
Income documents

Pay stubs, tax returns, or other financial records that demonstrate a significant income change may be submitted.

Bills and receipts

These documents can provide information about new expenses related to the child's needs, such as medical bills or educational costs.

Rental/lease agreements or mortgage documents

A father can provide proof of changes in his housing situation and living expenses.

Child custody agreements

If the court has not yet officially made changes to child custody orders, a father may provide information showing that agreements have been made between the parents regarding adjustments to custody arrangements or parenting time schedules.
Court Decisions About Child Support Modifications
The court ultimately has the authority to decide whether child support should be modified based on the unique factors involved in the case. The judge will review all submitted evidence and take into consideration factors such as:
The current and future earning capacity of both parents

The children's financial, educational, and medical needs

The reasonable needs of the children and the financial resources available to each parent

Any physical, mental, or emotional concerns that may affect children's needs or the ability of parents to provide financial support
If the court determines that there has been a substantial change in circumstances warranting a modification, an order may be issued modifying the existing child support agreement. The new agreement will outline updated terms for ongoing child support payments. It is important to note that until a modified child support order has been issued, parents will be legally obligated to continue making their existing child support payments.
Contact a Child Support Modification Attorney for Assistance
If you are seeking to modify your child support obligations after your divorce, it is crucial to consult with an experienced child support lawyer who can guide you through the process of requesting a modification. A knowledgeable attorney will assess your situation and help determine if you have valid grounds for requesting a modification, and they can ensure you provide the necessary evidence supporting your request. By taking the correct steps to address your changed circumstances, you can make sure you will have the financial resources to support yourself and your children.