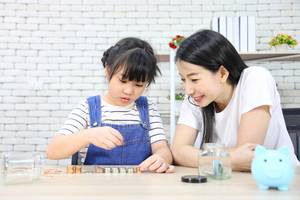 If you are a dad who is going through a divorce, you will understandably be concerned about your ability to spend time with your kids. While parents will be able to share legal custody of their children in most cases, physical custody (also known as visitation or parenting time) may not be divided equally. If your children will be living with their mother for the majority of the time, you will want to make the most of the time that you do have with your kids. You may also want to make sure that you will be able to have your kids stay with you at any times when their mother may be unavailable. To address these situations, you may want to make sure the right of first refusal is included in your parenting agreement or child custody order.
What Is the Right of First Refusal?
To ensure that your children will be able to have a parent caring for them whenever possible, you may agree to include provisions for the right of first refusal as you negotiate a parenting plan. As the term implies, these provisions will give a parent the right to assume care for children in situations where the other parent is unavailable. That is, if your ex cannot care for your children during days or times that they are scheduled to have parenting time, they must first contact you and offer you the opportunity to take the children during this time. They will only be able to make arrangements for having the children stay with others, such as a family member or babysitter, if you refuse the opportunity to care for the children during the time that the other parent is unavailable.
As you and the other parent determine how to address the right of first refusal in your parenting agreement, you will want to consider the following:
...