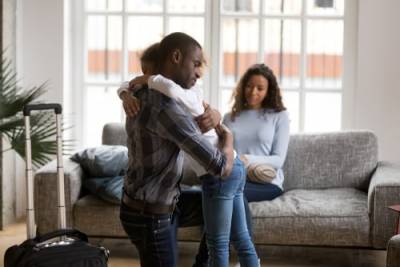 As a father, divorce can be a frightening prospect, since it will most likely mean that you will have less time with your children, and you may worry about whether you will be able to be as involved in your kids' lives as you were during your marriage. However, ending your marriage does not mean that you will have to take on a secondary parental role. As you and your spouse determine how you will handle the custody of your kids, you should be sure to understand the steps you can take to protect your parental rights. By making sure you will be able to share in parental responsibilities, you can continue to be a fully involved parent and the great dad your kids need.
Sharing Custody and Parenting Time
In the stereotypical divorce, the mother is awarded primary custody of the couple's children, and the father is relegated to only seeing kids on a limited basis, such as every other weekend. However, this idea is a relic of the past based on old attitudes toward families and parenting. Many of today's marriages are different than they were in previous generations, and when both parents are closely involved and play equal roles in their children's lives, child custody arrangements should reflect this.
While the divorce laws are different in each state, in most cases, they do not favor either mothers or fathers when addressing child custody. Instead, they usually state that all decisions that are made should be based on what is in the children's best interests. If you and your spouse worked together to make decisions about how your children should be raised, you should both continue to have the right to make these decisions following your divorce, and you should both have reasonable amounts of parenting time with your kids.
...