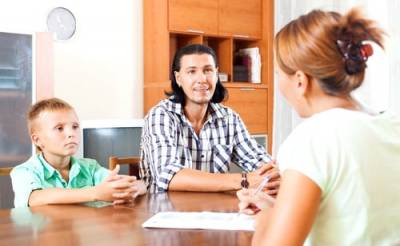 Divorce cases can become complicated quickly, especially when children are involved. While some divorcing parents are able to work together to reach agreements on how they will handle child custody, others may find it difficult or impossible to cooperate, requiring them to settle these matters in court. When family court judges are asked to make decisions about child-related issues, they may feel that they do not have enough information to determine what is best for the children, and they may appoint a guardian ad litem to assist in this area. A guardian ad litem may also be appointed at the request of either parent.
What is a Guardian ad Litem?
A guardian ad litem, or GAL, is usually an attorney who has received training in child-related issues. The GAL will act as a representative for the child or children, and their goal is to determine how to resolve child custody issues in a way that will provide for the children's best interests. After being appointed, the GAL will perform an investigation, which may include meeting with the individual parents, interviewing the children, visiting the parents' homes, observing the parents while they are caring for their children, and speaking to other people who may have insight into the case, such as teachers, doctors, therapists, daycare providers, or extended family members.
In some cases, a GAL may work with the parents to help them reach agreements about child custody matters, while in others, they may provide a report to the judge that offers recommendations about how these issues should be handled. These recommendations will be based on what the GAL believes is in the children's best interests, and while the GAL will consider the children's wishes, they will also weigh other factors involved in the case. If a trial will be needed in the divorce or child custody case, the GAL may be called as a witness and asked questions by both parties' attorneys.
...