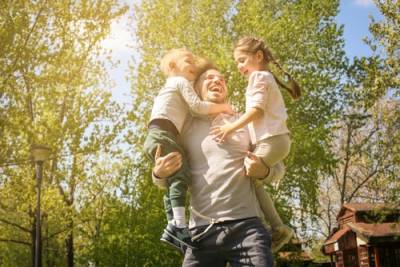 When it comes to divorce, many dads worry that they face an uphill battle. Culturally, mothers are often considered to be the parents who are most concerned with childcare and household responsibilities. This means that even when a dad plays an equal role in raising his children, he may need to fight against the assumption the mother should have primary custody. To make matters worse, a father may worry that he will be considered a deadbeat due to his absence from his children's lives.
Whether you are currently going through the divorce process or have completed your divorce, you'll want to make sure that you can continue to be the father your children deserve. The last thing you want is for your children to feel that you are not there when they need you. To avoid the possibility of being considered a deadbeat dad, you'll want to do the following:
Pay child support on time - The most common reason that dads are labeled deadbeats is that they don't pay child support as required. Even if you think that it's unfair that a large percentage of your income will be going to your ex, remember that the money is being used to provide for your kids' needs. If you don't pay child support on time or in full, you will still be required to pay the full amount owed, along with interest on late payments. Failure to pay child support could also cause you to be held in contempt of court, which could lead to a variety of consequences, including time in prison. If you have lost your job or experienced other financial issues that affect your ability to pay, you'll want to bring this matter to the court's attention immediately to ensure that you won't be penalized.

...