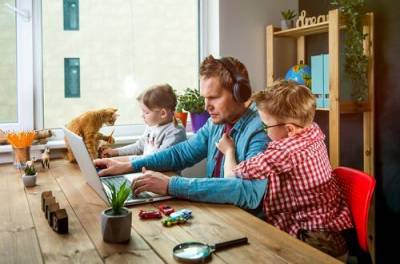 The coronavirus pandemic has thrown nearly everyone's lives into disarray. While most people have had to cope with difficulties related to stay-at-home orders, changing work schedules, or unemployment, many of these adjustments have been particularly hard for parents due to school closures and the need to care for children while working from home. If you are a divorced parent, you might be struggling to balance your responsibilities while also following your court-ordered parenting time schedule, and you may be wondering whether you can make temporary changes to your parenting arrangements to address your needs during this difficult time.
Temporary Modifications to Parenting Agreements
In most cases, you are allowed to modify your parenting plan temporarily, as long as you and the other parent agree on the changes that you plan to make. Ideally, you'll want to work together with your ex-spouse and make reasonable accommodations to meet each other's needs. For instance, if you are working from home while your ex is required to go into the office, you may agree that your kids will stay with you during the day, even if this would not normally be part of your scheduled parenting time.
Even though you're encouraged to cooperate with your ex during this time and find ways you can make changes that will meet each other's needs, it's a good idea to keep a record of your communications and make sure you have a written agreement in place for the temporary modifications you will be making. This can help you avoid problems if disputes arise in the future, and you will be able to show that you acted reasonably and did your best to find solutions that work for everyone.
...