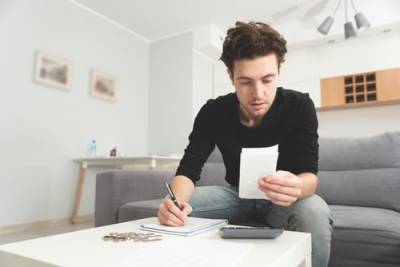 Getting a divorce can wreak havoc on your finances. The costs involved in separating your life from your spouse can be significant, especially if you will be moving to a new home, setting up utilities, and purchasing items such as furniture or cooking utensils. When you add in the legal costs involved in the divorce process and any child support or spousal support payments that you will be required to make, you may wonder how you will be able to support yourself on a single income. Fortunately, with the proper financial preparation, you can determine how to live comfortably while meeting your needs and continuing to be a great parent for your children. Creating a workable budget is crucial during this time, and it can give you reassurance that you will be able to maintain financial security both right now and in the future.
Things to Keep in Mind When Creating a Budget
Fully document your income and expenses - Tracking the income you earn and everything you spend money on will help you form a complete picture of your financial situation. Understanding the net income you take home after taxes, health insurance premiums, and support payments that are deducted from your paychecks will let you know how much you have to work with. You can then look at everything you spend money on, including food, utilities, rent or mortgage payments, car insurance, life insurance, gas or transportation, clothing, entertainment, medical expenses such as doctor visits or prescriptions, and expenses related to your children, such as school fees, extracurricular activities, clothing, or toys. Fully understanding all aspects of your finances can help you make sure you will be able to cover your ongoing expenses.

Determine where you can cut back - As you adjust to your new financial situation, you may begin to look at the steps you can take to reduce your expenses. This may include cooking at home more often instead of eating out, utilizing sales and coupons when shopping for food or clothing, or foregoing expensive purchases for the time being.

...