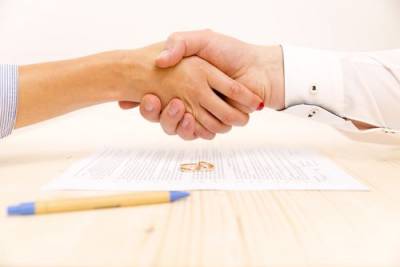 As everyone knows, divorce is not easy. If you are looking at the potential end of your marriage, this most likely means that your relationship with your spouse has broken down to the point where you no longer want to be together. This is probably not something you planned for, and you may both be feeling some pain and anger about the situation. However, this does not mean that your divorce has to turn ugly, and you may want to do everything you can to reduce conflict and finish the process quickly while avoiding major arguments and huge legal fees.
Fortunately, you have options for getting through your divorce while maintaining an amicable relationship with your spouse and cooperating with each other as much as possible. If you and your spouse are on the same page about these goals, you may be able to complete the divorce process much more easily and reach an outcome that you are both satisfied with.
It is important to remember that even if you are committed to avoiding conflict, you will want to work with an experienced DuPage County divorce lawyer who can help you make the right decisions. Letting your attorney know your plans and goals will make sure they can help you protect your rights and resolve matters in a way that will allow you to move on from your divorce successfully.
...